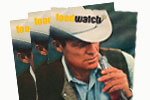 The consumer organisation foodwatch is accusing Coca-Cola of using irresponsible marketing and lobbying tactics. According to foodwatch, the global soft-drinks leader is spending millions of euros on online and television marketing campaigns targeted to children and teens. These revelations were made in foodwatch's 108-page "Coca-Cola Report", which was presented by the consumer organisation on Wednesday at a press conference in Berlin, right next to Coca-Cola's German headquarters.
The report also points out that the company has been lobbying against the introduction of effective regulations, like advertising bans and special taxes, and has even paid scientists to cast doubt on the health risks of sugar-sweetened beverages. foodwatch claims that, through these actions, Coca-Cola is contributing significantly to the epidemic of diet-related diseases, such as obesity and type 2 diabetes. foodwatch is calling on Coca-Cola to stop marketing its products to children and teens, e.g. using young YouTube and Instagram stars as "influencers". According to the World Health Organization (WHO), sugar-sweetened beverages are a significant cause of obesity and type 2 diabetes. Therefore, foodwatch is also demanding that Germany's new federal government introduce an industry levy on sugary drinks.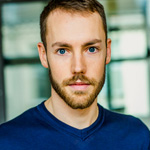 "Be it TV ads with football stars or promotional videos with popular influencers on YouTube: Coca-Cola, more than practically any other company, knows how to create a positive image for itself – even and especially among young people. The problem is that the sugary drinks marketed by Coca-Cola are liquid disease promoters.
It goes without saying that soft drinks are unhealthy, but few people are aware of how dangerous they truly are: even just a single can a day increases the risk of developing serious diseases like diabetes. Soft drinks companies, and particularly market leader Coca-Cola, do more than simply put their products on the supermarket shelves and allow consumers to make their own choices. Coca-Cola is actively thwarting health policy initiatives around the globe and, with the help of lobby groups, attempting to obscure the health effects of sugary beverages – adopting tactics once used by Big Tobacco," said Oliver Huizinga, foodwatch's director of research and campaigns and author of the "Coca-Cola Report".
Even just one can a day increases the risk of obesity and diabetes
Strong evidence indicates that the consumption of sugar-sweetened beverages contributes to the development of numerous diseases, such as obesity, type 2 diabetes and tooth decay. Sugary drinks provide nothing but "empty calories", which offer no nutritional value and no sense of satiety, leading to overconsumption. Unlike sweets, which are considered safe in small quantities of up to "a handful", sugar-sweetened beverages pose a risk to health in comparatively small amounts: one can a day increases the risk of developing overweight, obesity and diabetes. Children and adolescents in Germany – particularly males – drink significantly more than the recommended limit for sugary drinks. According to current data from the Robert Koch Institute, adolescent boys consume just under half a litre a day.
Clever marketing with YouTube stars targeting children
According to Coca-Cola's "responsible marketing policy", the company refrains from marketing directly to children under the age of 12. However, foodwatch's "Coca-Cola-Report" reveals that the reality is quite different. Children have been directly targeted by advertisements with football stars and by special campaigns like the Coca-Cola advent calendar or the Coke Christmas Tour. The company has also been creating marketing campaigns with various YouTube stars, most of whom are particularly popular with young people: nine of the 20 most-subscribed YouTubers in Germany – some with more than three million subscribers – have already appeared on the company's YouTube channel "CokeTV". Most of its entertaining and amusing videos featuring these online celebrities as presenters are cleverly styled after the most successful youth channels – and the Coca-Cola brand is always shown in a positive light. The most popular video on the German Coca-Cola channel has clocked more than 2.3 million views.
"YouTubers are highly influential figures for their young fans, and YouTube is the most popular website among children and teens. Coke strategically enlists YouTube stars for its marketing campaigns – and all of its entertaining videos feature these role models casually drinking cola. In other words, the company is leveraging these top influencers to sell more sugary drinks to children and teens," said Huizinga.
Coca-Cola financing sugar research
foodwatch's comprehensive "Coca-Cola Report" also documents the soft drink giant's efforts to influence public policy by casting doubt on the adverse health effects of sugary beverages and lobbying against regulations aimed at reducing their consumption. For example, in 2015 a New York Times article revealed that Coca-Cola had donated US$1.5 million to an ostensibly independent research group. These scientists publicly promoted the idea – in line with Coca-Cola's stance – that a lack of exercise is to blame for the obesity epidemic, not poor eating habits.
Different study results according to principal
In the past, numerous studies have investigated the possible link between obesity and sugar-sweetened beverages. Particularly revealing is the fact that 80% of the studies found a strong link between the consumption of sugary drinks and the risk of obesity – while 80% of the studies funded by the food and beverages industry reached the opposite conclusion. In 2016 a leak of Coca-Cola's internal emails revealed that the company is most afraid of public health policies involving the taxation of sugar-sweetened beverages. According to a leaked strategy paper, Coca-Cola's campaign against such policies has been given top priority. Its clearly worded mission: "fight back".
Sugar tax for germany!
foodwatch also believes that policymakers should stop shying away from conflicts with multinational corporations like Coca-Cola and the influential lobby and take concrete action to combat the epidemic of diet-related diseases – as has been recommended for many years by the World Health Organization and the German Alliance Against Non-Communicable Diseases (DANK), an association of 17 medical/scientific organisations. The consumer organisation is calling on the German federal government to require manufacturers of high-sugar beverages to pay a special tax. Numerous countries, including the United Kingdom, France, Ireland, Belgium and Mexico, have introduced such taxes or levies. In the UK, leading beverage companies have already reduced the sugar content of their products in anticipation of the industry levy, which is set to take effect in April 2018.
Sources and further information