foodwatch's demand towards the European Commission to stop the export of pesticides that are non-authorized in the EU finally received an answer from the European Commissioners for Health and Food Safety, Stella Kyriakides, and Environment, Virginijus Sinkevicius.
In their response from 14 January 2021 they point to the new EU Chemicals Strategy for Sustainability that commits to put an end to pesticides banned in the EU being exported by European companies to other parts of the world.
Urging for change
The letter first includes a number of justifications of the current legislation and the Prior Informed Consent (PIC) procedure which is clearly insufficient in stopping this trade in hazardous, forbidden chemicals. The foodwatch campaign "People before profits", released in April 2020, outlined why the notification of administrations in importing countries and the commitment to training is far from enough to protect farmers and citizens who are exposed to these dangerous substances. The rules need to change!
EU Chemicals Strategy - better regulation needed!
The EU Chemicals Strategy for Sustainability was released in October 2020 and proposes that the EU will "lead by example, and ensure that hazardous chemicals banned in the EU are not produced for export, including by amending relevant legislation if and as needed".
"foodwatch welcomes this commitment. However, now we need new regulation that will make this come true. There are no concrete steps announced yet. foodwatch will continue to work with other NGOs to keep the pressure up until legislation is in place and being enforced that will stop this practice which is clearly double standards on the part of the EU and a human rights abuse." said Thilo Bode, Executive Director of foodwatch international.
In November 2020 foodwatch co-signed a letter with 78 other NGOs, coordinated by PAN Europe and a similar response of the EC to this letter has been posted on their website.
Pesticide residues: a poisonous boomerang
In respect to the issue of the boomerang effect and the residues of banned pesticides on imported food returning to the plates of European citizens, the Commission shared the concerns we raised. They did however point out that third countries can also be making these substances and exporting them.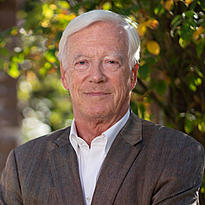 Studies that have come out recently clearly show that EU countries export enormous amounts of these banned pesticides. The EU needs to take responsibility and not shift the blame to others.

Executive Director of foodwatch International
"The issue of pesticide residues is also a key issue for foodwatch. Residues of highly dangerous pesticides are not visible to consumers when they buy their groceries. We rely on the legislation and the enforcement of food safety standards that ensure that no toxins are entering the food supply chains", Bode continues.
foodwatch calls upon the European Commission to put in place concrete EU legislation ensuring that the residues of banned, dangerous pesticides do not end up on the plates of EU consumers.
Sources and further information: