foodwatch Germany has filed a lawsuit against the federal government to oblige the Ministry of Agriculture to disclose the secret lobbying meetings held with Julia Klöckner, the Federal Minister of Agriculture. The ministry had previously rejected an information request from foodwatch under the Freedom of Information Act.
Whereas EU Commissioners are obliged to disclose their meetings with lobbyists, in Germany a compulsory lobby register is overdue. A system needs to be put in place immediately to ensure transparency and disclose hidden influence and privileged access. In autumn 2020, a draft law was published to introduce a lobby register, but it does not contain any requirements for the disclosure of lobbying meetings of the federal government and ministries.
EU vs. Germany – an imbalance of transparency
The European Parliament and European Commission operate a voluntary transparency register that has been in place since 2011. In December 2020, the Council of Europe's anti-corruption body called on the German government to disclose contacts between high-ranking decision-makers and lobbyists.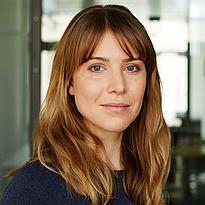 We need to put an end to back-room politics! Which lobbyists influence the laws and initiatives of the federal government? What issues are they talking about? The public has a right to know.

Campaigner at foodwatch
The ministries flimsy excuses
In March 2020 foodwatch filed a request for disclosure of the meetings of Minister Klöckner under the Freedom of Information Act. The ministry rejected the request. The reason given that there was such a large number of lobby contacts that "any information" would be likely to "expose oneself to accusations of lack of completeness." The answer also explains that information could not be given due to "security reasons", as it would be possible to determine the location of individuals from the information. foodwatch made an appeal against this decision, but that was also unsuccessful.
The justification of the Ministry is absurd. The request from foodwatch did not include the locations of the meetings, therefore these additional security concerns do not apply. The fact that the request was refused to the large number of lobbying meetings speaks for, and not against, greater transparency.
Secret meetings with the agribusiness
In 2019, a parliamentary question by the Green parliamentary group revealed that Julia Klöckner had individually met numerous representatives of the agricultural and food lobby - most frequent the confectionery company Mars and the German Farmers' Association. Environmental and consumer protection associations, on the other hand, failed to get meetings.
foodwatch is urging the German government to introduce a mandatory register of lobbyists and their meetings with decision makers in order to gain transparency about influences of interest groups on federal government and ministries.