Together with Deutsche Umwelthilfe (DUH), foodwatch Germany is taking legal action against pesticide products for the first time. As a first step, DUH has submitted formal objections to the German Federal Office of Consumer Protection and Food Safety against the authorisations of five pesticide products. If the objections are rejected, foodwatch and DUH will initiate legal action.
Environmental associations are allowed to file lawsuits
Until now, the German government has prevented environmental associations from taking legal action against the approval of products such as pesticides. But in November 2022, the European Court of Justice ruled that the ban on association actions against product approvals is contrary to EU law. Thus, environmental associations now have the right to bring actions against all authorisations of products with harmful environmental effects.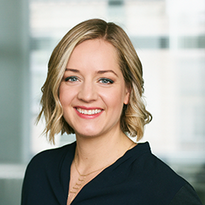 The active substances in pesticides have fatal consequences for consumers, animals and nature. These toxins must no longer be used. A complete phase-out of pesticides is needed and these legal proceedings are an important first step.

Campaigns and Research
Complete pesticide phase-out now!
Pesticides poison water, kill important food crops and thus animals, and enter the human body through water and food. Unfortunately, we cannot act against all agricultural poisons at the same time and sue them off the market. Therefore, we have chosen five of the most dangerous ones to start with. These are, for example, the herbicide "Gardo Gold" from Syngenta AG or the pesticide "Roundup Powerflex" from Monsanto Deutschland GmbH.
The aim is to stop the sale of these pesticides in Germany and to achieve a complete phase-out of pesticide use in Europe step by step.
Sources and additional information