German discounter Lidl plans to stop child-directed-marketing for any foods that are high in saturated fatty acids, sugar, or salt. In taking this action, Lidl is following the recommendation made by the World Health Organization (WHO).

A quick look at supermarket shelves shows: The majority of foods that are marketed with cartoon characters and free toys are sweets, sugary breakfast cereals and excessively high-sugar beverages. Unhealthy foods and drinks are also being blatantly promoted by social media influencers who are idolised by their young audiences. Discounter Lidl has announced to put an end to its marketing of junk food products to children in Germany: a step that, although long overdue, will make Lidl a pioneer in the food industry.

No junk-food marketing on TV, the internet or supermarket shelves
Lidl plans to end its child-directed marketing for private-label food products that are classified as unhealthy based on the nutrient profile model developed by the World Health Organization (WHO). By the end of 2025 cartoon characters and free children's toys will only be used for the packaging of healthy products. But exceptions will be made for seasonal items at Christmas, Easter and Halloween. The company has also vowed to stop using child-targeted television, internet and radio ads for unhealthy food products.
Unlike the feeble voluntary commitments of other food companies, Lidl's pledges are based on the scientifically sound WHO nutrient profile model. To determine whether or not a food should be marketed to children, this model assesses its nutritional composition, taking into consideration not only levels of fat, saturated fatty acids, sugar and salt, but also energy content, added sugar and non-sugar sweeteners.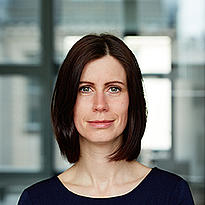 In view of the rampant malnutrition among young people, with sometimes fatal consequences, Lidl's decision to stop using child-directed marketing for junk foods is an important step, albeit one that is long overdue.

foodwatch Research and Campaigns in Germany
Every seventh death linked to unhealthy nutrition
The marketing of foods that are high in fat, sugars and salt (HFSS) has been proven to influence eating habits. In Germany children consume roughly twice as much sugar and half as many fruits and vegetables as is recommended for good health. Currently, about 15 per cent of young people in Germany suffer from overweight, and nearly six per cent are obese. These children are more likely to develop serious health issues like type 2 diabetes, joint problems, high blood pressure and heart disease later in life. According to data from the OECD, every seventh death in Germany is linked to unhealthy diet.
Only a few private-label products from Rewe and Edeka
Private-label products are of major importance to supermarkets. According to data from Aldi Süd in Germany, 90 per cent of the products on its shelves are private label. For Aldi Nord, this figure is 85 per cent. Other large retail chains, like Edeka and Rewe, stock a much lower percentage of private label products: roughly 20 per cent. Of these products, only very few use child-targeted packaging.
European supermarkets must follow suit!
While Lidl Germany is making plans to end its child-directed junk-food marketing, other supermarkets continue to lure children into consuming more "sugar bombs" and fatty snacks. These marketing practices undermine parents' efforts to interest their children in healthier dietary choices. It's time for European retailers to take responsibility, follow its competitor's lead and start restricting its child-directed marketing to healthy private-label products.