Neither Farm nor Fork
politics and law

Traffic light labels

Transparency and food safety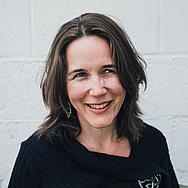 A foodwatch newsletter by Suzy Sumner, Head of the Brussels Office.
Just as anticipated: Last week's State of the EU speech by Commission President Ursula von der Leyen lacked substance and failed to bring food issues to the table. There was not a single mention of the Farm to Fork Strategy, a pillar of the Green Deal announced with great fervour in 2020, which now sadly remains a seedling – full of potential but lacking the fertile soil and good conditions for it to become what it could have been. For consumers, this is bad news.
Since Brussels started the new term in September, foodwatch has seen or signed several common letters from groups of Non-Governmental organisations (NGOs). Each one has been calling for a piece of long-awaited legislation to be released in these last few months of the current Commission. Sustainable Food Systems Law, the Chemical Strategy for Sustainability, animal welfare legislation, join our list of 'Disappearing Dossiers.' All of them had the potential to improve consumer and environmental protection.
Top of our list is the long-awaited Food Information to Consumers Package [1], which had been announced for December 2022. It made a mysterious move off the Commission calendar, with no new date set. This package included a front-of-pack nutritional label proposal and finally setting Nutrient Profiles, a promise which was due in 2009!
foodwatch engages at EU level, both in Brussels and via our national offices in France, Germany, the Netherlands, and Austria. We strongly believe laws to protect consumers need to be made at EU level, and we recognise the importance of our national governments to make push the agenda. We have one internal market and a common trade policy – changes on the farms, in the food factories and at the supermarkets are better made together and through harmonised legislation.
At foodwatch we are trying to get some transparency around what happened to the Food Information to Consumer Package in December 2022. We immediately asked for a meeting with the Commission which was turned down due to a busy schedule. A follow up message a month later was ignored.
Since we are unable to talk to someone directly, we are trying another route: an 'access to documents' request [2] . This process can sometimes be lengthy, but we are trying to find out the reasons why the Regulatory Scrutiny Board (RSB), an independent body within the Commission that advises the College of Commissioners, decided that the legislation could not be published. This might then help us to know when it will eventually see the light of day.
There needs to be an end to vanishing proposals and cancellation of democratic debate. This Commission made promises to the European Parliament and to its citizens at the beginning of their mandate in 2019 and they need to be held accountable to delivering on their promises. Cancellation and disappearance of key legislation is not democratic – it shows only the influence of powerful lobbies with vested interests and the party-political power games in advance of the EU elections in May 2024.
foodwatch will continue to push for EU legislation on the issues that consumers need. Subscribe to foodwatch's newsletter to join the fight for greater transparency and consumer rights!