In June 2019 foodwatch opened a complaint against the Council of the European Union after the Romanian EU Presidency had Coca-Cola as a "premium partner". foodwatch maintained that this blatant buying of influence must stop and clear rules must be put in place for future Presidencies. On 29th June 2020 the Ombudsman, Emily O'Reilly, gave her final opinion on the complaint opened by foodwatch and closed the case.
In the conclusion of her three-page document which highlights the main aspects of the complaint, she says:
"The Council of the EU has accepted the Ombudsman's recommendation on guidance for the Member States on the issue of sponsorship of the Presidency. The Ombudsman urges the Council to follow-up on the issue without delay"
foodwatch welcomes the decision of the Ombudsman that the issue of sponsorship in EU Presidencies needs to be addressed in order to mitigate the reputational risks to the EU. The decision comes one year after the end of the Romanian Presidency which saw Coca-Cola in a place of "premium partner" and on the eve of the German Presidency which is suggesting (although failing to state in unequivocal terms) that it will not have any sponsorship at all. This marks a clear start to a process that must give very clear guidelines to the Member States that sponsorship of any form is not part of being at the helm of the EU for six months.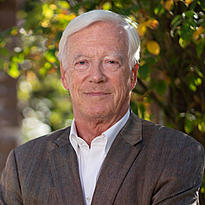 Any half measures at this stage will be missing this opportunity for change - the EU needs to move on from opaque deals and allowing companies to buy influence – clear rules must be put in place to put transparency at the heart of the EU.

Executive Director of foodwatch international
The issue is not closed for foodwatch until there are rules in place to stop corporations buying influence of our politicians and decision makers. Sponsorship of the EU Presidency is one dimension, but as highlighted in a common statement that foodwatch co-signed with over 50 other NGOs, the issues are wider than this. The decision by the Ombudsman is a step in the right direction, but there is still a long way to go.