New foodwatch report "The Dark Side of Grains" reveals that one third of all analysed cereal products in Europe show pesticide residues.
37 percent of the tested products contain at least one pesticide, with a total of 65 different pesticides identified. The prevalence of pesticide residues varies widely, ranging from less than 10% in samples of emmer grain and rye to nearly 90% in wheat bread and rolls.
Germany: 45% Pesticides use on Wheat and Barley
The extensive use of pesticides, particularly in cereal products, poses a significant threat to biodiversity, climate protection, and soil quality. In France, around 50 percent of all pesticides are applied to cereal fields. Germany is no exception, with 45 percent of pesticide use solely on wheat and barley.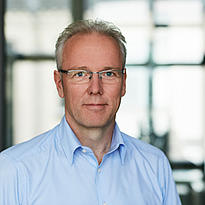 The path to sustainable and environmentally friendly agriculture in the EU inevitably involves pesticide-free cereal products.

Executive Director of foodwatch International
Supermarkets must use market power
Supermarkets like to give fine-sounding environmental promises, but much of their produce – from bread to pasta – is made by using enormous amounts of harmful pesticides like Glyphosate. The companies do not want to talk about this dark side of grain.
The investigation among 20 retailers in Germany, France, the Netherlands, and Switzerland, indicates that none of these retailers follow a biodiversity strategy that includes cereal production.
This needs to change. An online petition has been launched to urge retailers like Albert Heijn, Carrefour, Aldi, and Lidl to commit to selling only pesticide-free cereal products by 2025. Migros from Switzerland is already committed to pesticide-free production.

If supermarkets do not use their market power now to produce pesticide-free, we are endangering the entire food production in the EU in the long term – and thus our food security.

Executive Director of foodwatch International
Pesticide-Free bread and flour by 2025
A pesticide-free future is not only necessary but also feasible. foodwatch underscores this with the demand for a complete transition to pesticide-free cereal products by 2025. For farmers, it should also be economically worthwhile to forego pesticides. For this, EU agricultural subsidies must be redistributed, and pesticides should only be permitted as a last resort in emergencies.

Sources and additional information