The additive titanium dioxide - usually abbreviated as E171 in the list of ingredients – serves as a white colourant in food and is used in cake decorations, sugar glazes and sweets. Two years after the ban of E171 by the French government, the European Food Safety Authority (EFSA) has finally concluded that "E171 can no longer be considered as safe when used as a food additive".
Back in 2016, EFSA came to the conclusion that the additive E171 did not contain any risk for the health of consumers. In May 2021 the situation changed! Now the experts of EFSA say that genotoxicity, which is the ability of a chemical substance to damage DNA, cannot be ruled out for titanium dioxide and that a "safe level for daily intake of the food additive could not be established". After the publication of the EFSA analysis, EU Health Commissioner Stella Kyriakides reacted immediately and proposed an EU-wide ban of E171.
This is a big step in the right direction! The whitening substance E171 has been the subject of criticism in different European countries for some time, but is still being used in many products including food, medication, toothpaste and skincare products. Since 2017, several organisations, including foodwatch, have been fighting for a ban of E171 in food. Now, after four years of mobilisation, the way is paved for E171 free food products across Europe.

Titanium dioxide (E171) in food
Composed in part of nanoparticles, 10,000 times smaller than a grain of salt, titanium dioxide E171 is used to colour foods or make them shiny. It is used particularly in products for baking and many products consumed by children (sweets, chewing gum, chocolates, etc). It has no nutritional value, but carries only health risks, according to the European Food Safety Authority (EFSA) and several other scientific studies.

France as a pioneer
France's Health Security Agency (ANSES) has long urged caution over the use of E171 and the French government banned the substance in food in January 2020 already, under the pressure of foodwatch and other NGOs. The French case underlines, that an EU-wide ban is long overdue and the precautionary principle in the EU is not being sufficiently used in practice.
Since July 2019, foodwatch and eight other European NGOs are pushing the European Commission and other member states to extend the French decision, but despite the scientific studies on the health risks of E171, several lobby organisations have been fighting against the ban. The European decision-makers did not apply the precautionary principle immediately. They preferred to play for time by hiding behind arguments of "scientific doubt" and waiting for a new risk assessment of E171 by EFSA – exactly what the lobbyists would have wanted.
The double standards of Dr. Oetker
After a successful foodwatch campaign, Dr. Oetker, a food manufacturer, renounced titanium dioxide in Germany. In Austria, however, numerous Dr. Oetker products with the controversial additive are still on the market. These double standards show that the manufacturer is covering up malpractice with promises to the German consumers, while not taking on responsibility to provide safe and healthy food for all. This clearly proves that voluntary commitments by industry will not prevent health hazards. The only solution is legislation which ensures that the food market and food law across the whole of the EU, and preferably beyond, are protecting consumers from health hazards and fraudulent practices through preventive policies.
foodwatch urges EU to apply precautionary principle on additives
According to the precautionary principle, one of the fundamental values of the EU, the aim is to prevent harm before a hazard comes into existence. In the case of titanium dioxide, this would mean that the substance should have not been allowed until it could be proven to be safe. If the precautionary principle had been correctly implemented by the EU and member states, then E171 should never have appeared in food. To prevent this happening again, foodwatch urges the EU to apply the precautionary principle correctly and ban all potentially dangerous additives to prevent health hazards.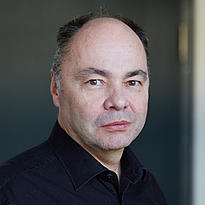 The EU is obliged by law to apply the precautionary principle. In the case of titanium dioxide, this means: out of our food. No consumer has any benefit from this potentially high-risk substance.

International strategy director of foodwatch International
As the risk of titanium dioxide has now been proven with certainty, a ban should be applied with immediate effect. In addition stricter EU rules on additives need to be put in place to avoid unnecessary year-long processes to ban every single harmful substance and simultaneously exposing consumers to unnecessary risk.
Sources and further information