The official page of the German Presidency of the EU states the renunciation of any kind of sponsorship. Now Germany needs to take the opportunity to get clear and binding rules in place for future presidencies.
foodwatch's criticism on Coca-Cola's sponsorship of the Romanian presidency in February 2019 had the intended effect: The practice of seeking private sponsors to support the six-month rotating Presidency of the European Union is under surveillance.
Companies have been sponsoring the EU Council Presidency for years: in 2018, for example, Austria has been sponsored by Audi and the insurance group VIG, Bulgaria by the Association of the Bulgarian Beverage Industry and BMW. Coca-Cola had already supported the Polish Presidency in 2011. Corporate sponsorship of the EU Council Presidency is not only a dubious and opaque practice, but also a mockery of all promises to build a democratic and citizen-friendly Europe.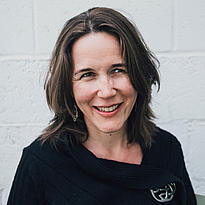 We appreciate Germany's commitment to being 'independent' and not 'subject to outside influence' – but actually this should always be the case for our governments and public institutions.

Head of the Brussels Office at foodwatch International
Germany's renunciation and clarification
Now, after one and a half years of campaigning and a successful complaint process with the EU Ombudsman, the German EU Presidency affirms that, "as a political sign of its independence, Germany's Presidency of the Council of the European Union will, as a rule, refrain from any kind of sponsorship. Refraining from private-sector sponsorship of events guarantees that the Presidency will be conducted without appearing to be subject to outside influence."
Before the official statement the Permanent Representative of Germany to the EU, Michael Clauß, had already replied to our question on two contradictory statements regarding the form of sponsorship during its Presidency. foodwatch has asked for clarification on whether Germany will only refrain from premium sponsorships and continue with sponsoring agreements with small local business or whether they reject cooperate sponsorship in its entirety?
In his letter, he states that "[...] in the course of the general examination for the EU Council Presidency, exceptions of minor degree for regional products were approved in principle. In reality, however, sponsoring agreements have not yet been concluded." He adds that to his knowledge, there are no future sponsorships planned – also contracts with local brands have not been signed.
Germany needs to take the opportunity over these next six months to get clear and binding rules in place so that we do not find ourselves in corporate Presidencies again – weak guidelines are not enough.

Head of the Brussels Office at foodwatch International
Clear and binding rules on Corporate Sponsorship
foodwatch welcomes the decision to refrain from any kind of sponsorship, but calls on the German Presidency to take this opportunity at the helm of the European Union to put in place clear and binding rules on corporate sponsorship in the European Union. foodwatch has seen the draft guidelines made public via a freedom of information request by Corporate Europe Observatory and also seen how they are already being watered down compared to earlier drafts.

Sources and further information: