After almost 20 years with foodwatch, its founder Thilo Bode steps back for a new leadership team.
Since 2002, Thilo Bode has been fighting for consumers' rights for safe and healthy food and to know what ingredients really are in the food on their plates. He served as Executive Director of foodwatch Germany for 15 years before taking over the management of foodwatch International in April 2017 until December 2021.
foodwatch was founded as a reaction to the shocking BSE scandal. The so called mad cow disease is a fatal disease that slowly destroys the central nervous system in cattle. At that time, there was no organisation that effectively represented the interests of consumers in the food market. Consumers were exposed to dangerous food in the supermarket without protection and had no way to defend themselves.
foodwatch has managed to make nutrition a political issue. But we have not succeeded in improving the food system as a whole. Much remains to be done - an international consumer organisation in Europe is more important than ever.

Founder of foodwatch
The video takes a look back at 20 years of foodwatch: a 20-year-long fight for consumer rights, for safe and healthy food - and against the powerful agriculture and food lobby.
(Please change subtitles by clicking on settings, select automatic subtitles and your preferred language.)
Change of directors
Jörg Rohwedder is the new executive director of foodwatch International. He has been active in various political organizations for many years, including as campaigner for the online platform WeMove and managing director of Bewegungsstiftung. Most recently, the 54-year-old worked on the Executive Board of Lobbycontrol.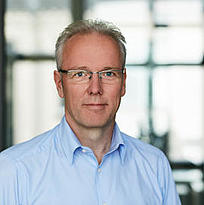 I am convinced that Europe needs a powerful international consumer organisation as a counterweight to influential lobby interests. I look forward to tackling this huge task together with the foodwatch team.

Executive Director of foodwatch International
foodwatch works as an independent international consumer organisation with offices in Amsterdam, Berlin, Brussels, Paris, and Vienna.